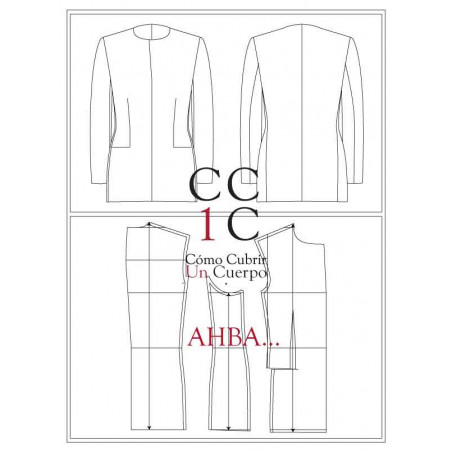  
Basic pattern jacket body
VAT included
Delivery: 24/48 hours
Jacket's men base pattern, medium width (5 or 6 cm), DROP -6.
Available in three lengths per size.
Body/sleeve pattern contents:
Front with dart
Side body
Back
top sleeve
under sleeve

Términos y condiciones
Jacket's base pattern is split in two different patterns: body and sleeve.
We offer the jacket's base body pattern in three waist posterior length: L, M & S.
The Jacket's base sleeve patterns have three different arm lengths: L, M & S.
You can combine different arm lengths & waist posterior lengths to reach the yours must appropriate pattern of the Jacket's base.
The regular association between body & sleeves patterns of the same size is the same length.
For example, body pattern size 48 length L with sleeve pattern size 48 length L.
You can find the complementary pattern in epigraph "COMPLEMENTARY PATTERNS".