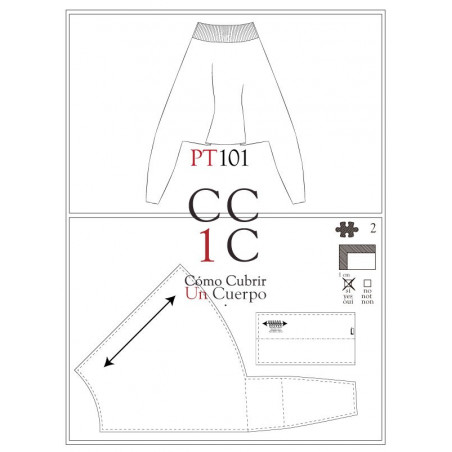  
Sarouel PT101
VAT included
Delivery: 24/48 hours

Términos y condiciones
The pattern includes 1 cm of stitching. The waistband will be cut in an elastic fabric (rib 2x1).
The straight grains are marked with a double arrow. In the folded pieces, the folder line is the straight grain.
The garment will be cut in knitting.
Pattern available in XS, S, M, L, XL, XXL & XXXL sizes.